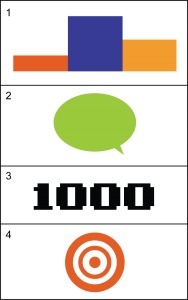 "(We have created an 8-part comprehensive report containing a series of one-to-two page "briefs" regarding learning game design. This is part 1: The What and Why of Gamification. If you would like to see the white paper in its entirety, check out the Learning Briefs section on our website.)

Gamification of learning can mean a few different things:

• Creating learning games INSTEAD of courses and allowing people to play as they learn.
• Creating highly realistic simulations that mirror real-world environments. These simulations allow people to gain and grow skills in a "safe" environment as opposed to an actual work environment where mistakes could cost money…or even lives.
• Adding common game elements to courses without creating a game.
What "common game elements" are we talking about? Here are a few, all of which are interrelated:

1. Competition – creating leader boards or achievements that let learners compare their progress against other learners or simply against a previous "personal best." The badges available to Google news readers are an example of this.
2. A social component – creating a means for people to dialogue and showcase their progress in a game.
3. Points and scoring features – so people can measure progress as they go.
4. Missions, quests, or challenges for people to master – ways to capture people's imaginations and immerse them in an experience. They may go through various levels of play with each level becoming more complex..."
Via
Jenny Pesina