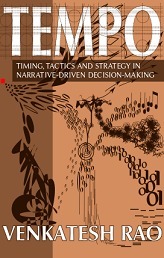 Article refers to business; I extrapolate liberally.
" Or to put it another way, given the same set of laborers, the management model that involves paying more attention will do better. Within limits, the model itself does not matter."
All roads lead to mindful teaching, and ed management. If the attention isn't focused where it would do good, where are the eyes that matter? On the money?
"Good toolmakers intuitively understand the generalized Hawthorne Effect, and realize that minimalist tools are the safest."
Maybe on the processes.