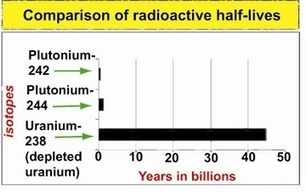 The world faces a dangerous and ever more pressing problem – nuclear wastes.

The logical steps to deal with nuclear wastes are:

1. Stop making the stuff. Close down the commercial and military nuclear reactors that produce plutonium and other long-lived radioactive materials

2. Choose the "least worst" option to dispose of the existing nuclear wastes – (a) Interim storage of radioactive wastes into above ground containers (b) Deep burial underground permanent repositories.