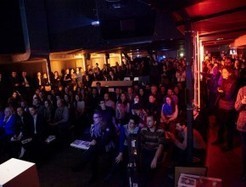 It all started in 2010, when Antonin Léonard was blogging about collaborative consumption in French. Little did he know that this was the beginning of the organization we now call OuiShare – a network of people with common values, which have finally been summarized in a manifesto.


In its early stages, the OuiShare community was a Facebook group created by Antonin in April 2011 to connect people who believed in the potential of the collaborative economy and were trying to make it a reality. Shortly afterwards, they began to organize meetups every month in Paris at Next&Coworking or at Nathan Stern's place to continue their discussions about the collaborative economy in person. It was then that Antonin felt he was on to something bigger:


"My intuition was that a new culture was emerging, a culture of openness, transparency, empathy and that this culture would be the foundation of what would become OuiShare."