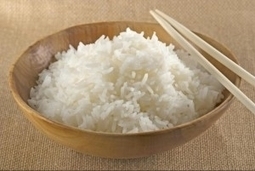 Comment: I did research on Golden Rice and other micronutrient interventions and I was also curious about the potential of kitchen gardens. Unfortunately I didn't find any information on their cost-effectiveness...
There is no doubt that kitchen gardens are possible, and there is also data that suggests that they do improve nutritional status, i.e. they "work", but are they really "low-cost"? Can they be scaled up?! Thinking of big countries with millions and millions of undernourished people like India and Bangladesh, or also Indonesia: What are the costs for reaching out to all those people to teach them about kitchen gardens? What are the costs to train the extension specialists? How long will it take to introduce kitchen gardens everywhere? Where do people get the seeds, where the water, how can they protect their gardens from pests? And also very important: What are the opportunity costs for those people? During the time they tend the garden they could (try to) earn money elsewhere, or they could do their homework (if they are children), etc. ...
With a limited budget, you could indeed help more people if you spent that money on interventions such as Golden Rice, supplementation or fortification... In a world of limited resources... to do as much good as possible, a promising and potentially very cost-effective solution such as Golden Rice should not be discarded (or the work on it even destroyed)...
Finally eating real carrots and eating Golden Rice are not and should not be mutually exclusive! If the message is simply "Eat orange!", as it is put out by some NGOs, then people will eat carrots and mangos when they can afford it, but if they are out of season or if their money is not enough to buy fruit & veggies regularly, buying Golden Rice will still be a good option – and people will be free and empowered to decide if they want to do so or not: It will be pretty obvious what is Golden Rice and what not…
Buy all means, bring out the message that people should try to cultivate a few veggies if they can, promote the consumption of carrots, but also let people know that if they do not get enough fruit & veggies one way or the other, and if the vitamin A supplementation programme has not reached their kids, then Golden Rice is a better fall-back option to ensure their kids are less susceptible to vitamin A deficiency and all the related adverse health outcomes than to eat conventional rice...
Via
Alexander J. Stein