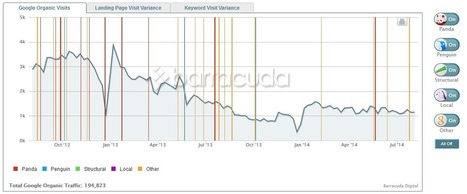 See your Google organic visit data overlaid with Google's major algorithm updates, and then dig into your data.

Marty Note
One of our favorite Free Tools is Panguin. Panguin overlays Google algorithm changes on your Google Analytics taking the mystery out of what has happened to all of your traffic.

We've seen well established sites take a 30% traffic haircut due to all of Google's changes. Hope your site isn't in that group, but if it is know that working your way back is possible, but change is necessary (it doesn't get better on its own).