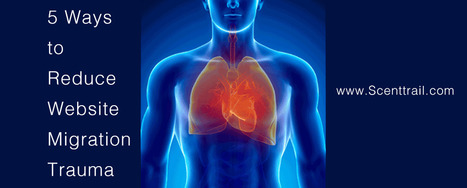 Web Migration Trauma
Website migration creates seo, traffic and money trauma. We share 5 website migration tips so your next web heart / lung transplant helps you gain not lose:


Up Your PPC Spend.
Tighten Your Site Maps & create SILO based maps (advanced).
301 never 302 and Watch Webmaster Tools like a hawk for 494 Page Not Found.
Create highly social & shareable content like contests and games.
Know your 80:20 Rule and creating supporting content BEFORE the migration.

Included ADVANCED tips too in case you are a high risk player OR more advanced in your SEO knowledge.