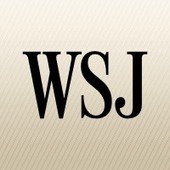 In exchange for sharing southern Europe's debt burden, Germany is demanding liberal economic reforms in those countries. Yet Germany is not following its own advice. Its services markets are heavily regulated. Diplomas are required by law for people to work as wooden boat builders, painters and decorators, or ski instructors. Pharmacists are only allowed to own four shops. Lawyers' fees for most civil and criminal cases are set by a centrally-determined scale, not the market.
Germany's strategy for Europe's economic future hardly includes services. The German government believes that the pre-requisite for growth is more flexible labor, with competitive wages, producing manufactured goods for sale abroad: hence its call for southern Europe to deflate and shift towards exports. But even in Germany, the manufacturing sector only accounts for 20% of GDP. And since European countries mostly trade with each other, they cannot all move into external surplus at once.
That's why productivity growth in services—which make up the majority of European output—must be at the heart of any long-term growth plan. This has been anaemic in the European Union, where productivity gains averaged only 1.2% per year between 1995 and 2009. In that same period, the U.S. managed 3% average annual productivity growth.