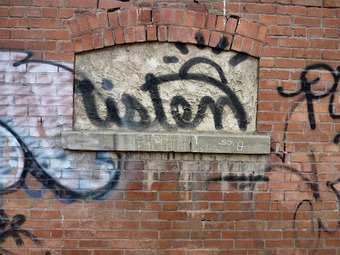 [Good storytelling requires good listening.]
I listened while she talked, and although we both dropped a few jokes every now and then, I can see that her work situation was definitely weighing her down. The "rant" winded down after a while. She then heaved a sigh of relief and said, "What do you think?"
It was my turn to talk. I expressed my thoughts and told her how I think she should deal with this co-worker, nothing earth shattering, mind you, just pieces of advice she probably already figured out but only needed validation.
After that, I joked, "So you dragged me out on a rant date?" We both laughed and she said, "Sorry, I just needed somebody to listen."
Thinking about this, I asked the question, what makes a good listener? What does it mean to truly listen as family or friends pour their heart out or share their problems to you?
Here are seven reminders I think we could all use the next time someone asks us to listen, really listen.
Via
Gregg Morris