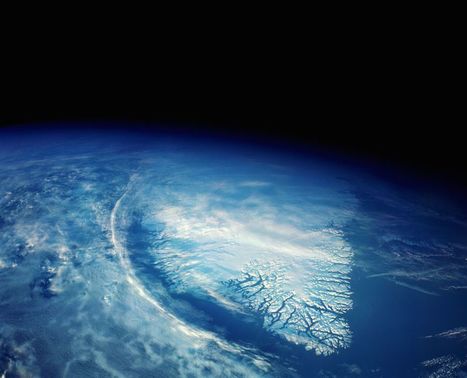 July's record-breaking scorcher hit Greenland hard this month melting 97 percent of the surface ice cover to some degree in just a few days.
Normally about half of Greenland's ice cap shows signs of melting in mid-summer. But by July 12 this year, nearly all of the ice's surface was one ginormous slushy. ...
Even in Greenland's heartland, temperatures reached slightly above freezing at Summit Station, a frigid high point 2 miles (3.2 kilometers) above sea level. Much of the water that melts inland will eventually refreeze, but on the coasts the water runs off the ice caps and contributes to the globally-averaged rising sea level.