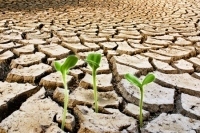 How can we move Americans more quickly toward climate action? Here are three answers.
What can each of us do to insure we get there soon, rather than too late?
There are three answers. The first is to build political power. Elect clean-energy champions at the municipal, state, and national levels who can pass policies enabling a clean-energy revolution.
The second is to stop expansion of the global carbon infrastructure. This will cut pollution — some — but will also build the morally grounded movement that must ultimately drive a strong clean-energy politics.
Answer three? Grow the green shoots of the emerging sustainable economy.