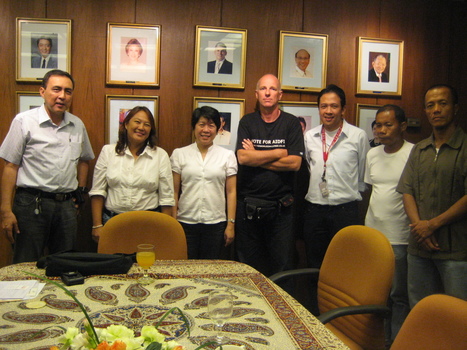 An agreement was recently made between Coca-Cola Foundation (Phil.), Earthday Network Philippines and The Alternative Indigenous Development Foundation (AIDFI). The partnership aims to set-up ram-pump systems to more than 100 communities all over the Philippines. The system will bring clean water from lowland water sources to upland community reservoirs, using pumps that do not use electricity.
AIDFI was recently awarded the Ramon Magsaysay award as an organization.
EDNP Pres. Bert Guevara views the large potential of this project in improving the lives of indigenous peoples and poor upland communities all over the country.