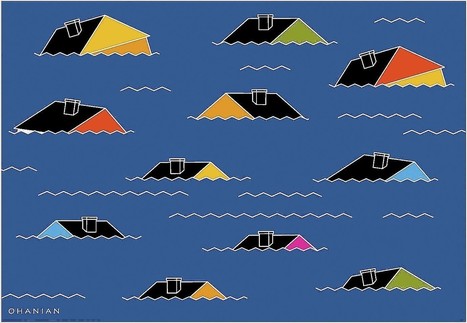 Twenty years ago, I interviewed Frank Nutter, then and now president of the Reinsurance Assn. of America, on the threat climate change posed to the $2-trillion-plus global property and casualty insurance industry.
"It is clear," he said back then, "that global warming could bankrupt the industry."
But in the two decades since, the industry mostly limited itself to talk, sponsoring innumerable reports on the threat. Now a major insurance company has moved to protect itself, and it may be the most important milestone yet in the struggle to contend with global warming.
FOR THE RECORD:
Climate change: A June 17 Op-Ed article accurately reported on nine class-action lawsuits filed by insurance company Illinois Farmers against cities and counties for failing to take steps to prevent losses related to climate change. Farmers has withdrawn the lawsuits, saying it believes that its "policyholders' interests will be protected in the future" and that it hopes to continue "constructive" conversations with the cities and counties. The Op-Ed said Farmers is owned by Zurich Group. It is not; Zurich Group owns Farmers Management Co., which provides administrative oversight to Farmers.