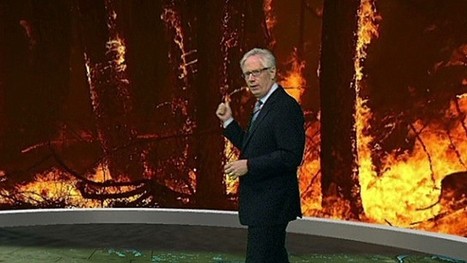 Flooded rail lines, bigger and more frequent droughts, and a rash of wildfires are predictions in a White House climate change report released Tuesday.
Those are the take-home messages of a new White House report released Tuesday that is part of President Barack Obama's second-term effort to prepare the nation for the impacts of a changing climate such as rising sea levels and increasingly erratic weather.
The National Climate Assessment update said evidence of human-made climate change "continues to strengthen" and that "Americans are noticing changes all around them."
"This is not some distant problem of the future," Obama told NBC, while John Holdren, who directs the White House Office of Science and Technology Policy, said climate change "already is affecting every region of the country and key sectors of the economy."
A relentless campaign backed by the fossil fuel industry and its allies challenges whether climate change is real, and if so, whether human activity such as increased carbon emissions from power plants, factories and cars contributes to it.
In a statement coinciding with the report's publication, the White House said the findings "underscore the need for urgent action to combat the threats from climate change, protect American citizens and communities today, and build a sustainable future for our kids and grandkids."