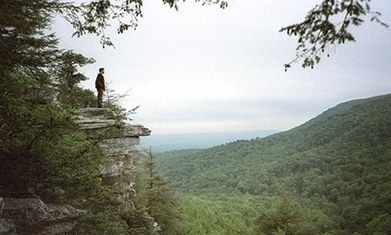 Ahead of the World Forum on Natural Capital, Tim Smedley speaks to Julia Marton-Lefèvre about the role of business in conservation
The Bonn Challenge, for example, is a commitment to restore 150m hectares of lost forests and degraded lands worldwide by 2020. In natural capital terms, this is estimated to be worth $85bn per year. "Degraded land has no economic value whatsoever", explains Marton-Lefèvre. "It arguably even has negative value because it takes up space in countries that could otherwise be used. If we restore it people can live there, farm and fish – it's the livelihood benefits that we have estimated would bring $85bn to countries. That doesn't even include the health benefits."
Marton-Lefèvre's favourite example of natural capital working in practice comes from Vietnam, where "planting and protecting nearly 12,000 hectares of mangroves cost just more than $1m but saved annual expenditures on dyke maintenance of well over $7m. And that only accounts for coast maintenance: mangroves are also nurseries for fish, meaning livelihoods for fishing and source of nutrients ... "