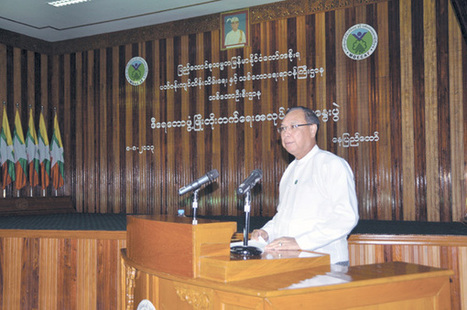 Myanmar's mangrove forests will be wiped out by 2015 - Experts Eleven Myanmar Myanmar's mangrove forests will be completely wiped out by 2015 if there are no efforts to conserve them, according to experts at a local forum on mangrove conservation...
The forests are located mostly in the Ayeyarwady delta region, coastal parts of Tanintharyi and Rakhine regions in Myanmar.
"Our ministry has plans to create necessary policies, law, official organisations for the preservation of natural resources including mangrove forests. The areas of mangrove forests have dropped as the country's social economy changed fundamentally," said Win Tun, the Minister for Environment, Conservation and Forestry.
The minister pointed out some of the reasons for the loss of mangrove forests, saying the country has no national policy concerning land usage in those areas. He also added that relevant policies are required for long-term survival of the mangroves.