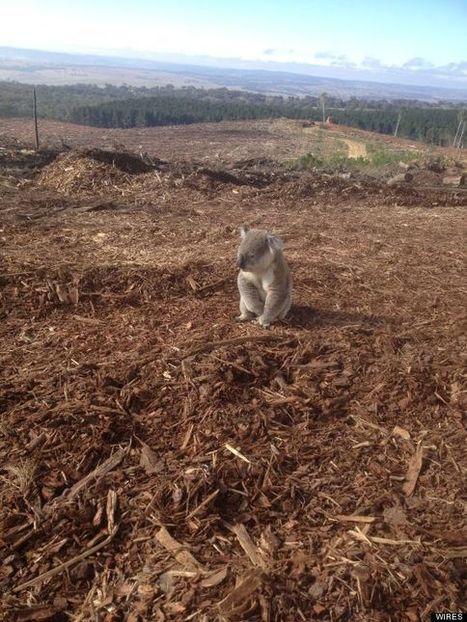 This koala had the worst day ever. The little guy wandered back to his home in New South Wales, Australia last week only to find it had been cut down and chipped by logging operations. (RT @IS_Foundation: Heartbreaking!
He was later taken to a local veterinarian and released near an established colony, but the heartbreaking photo shows some of the hardships faced by the animals over the past few years.
Severe habitat destruction and the spread of a deadly chlamydia outbreak have decimated populations and the Australian government declared the species threatenedin some areas for the first time last year.