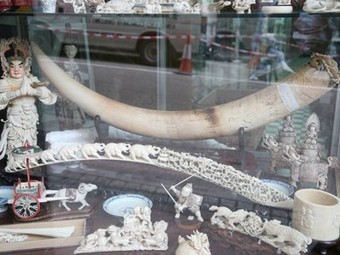 Horrific news coming out of Chad, as we learn that 86 elephants, 33 of which were pregnant females, have been slaughtered by poachers on horseback.
"Elephants in Central Africa continue to be under siege from unscrupulous poachers. The killing of 86 elephants, including pregnant cows, is evidence of the callous brutality demanded to feed the appetite of the ivory trade."
"At its root, though, it is ending demand for ivory in countries like Thailand and China which will ensure the survival of Central Africa's elephants."
The price of ivory has passed $2,000 per kilogramme on the Asian black market, according to several non-government organisations.
Groups of elephants follow traditional migration routes during the dry season from Central African Republic, through Chad to Cameroon. Thirty years ago there were estimates of 150,000 animals across the region, but today that figure could be as low as 2,000.