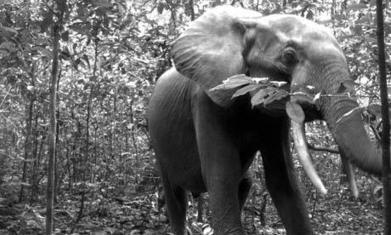 The threat of extinction is growing for African forest elephants, according to a study released at the Cites summit in Bangkok (Tweederde van alle Afrikaanse #bosolifanten gedood door ivoorstropers (studie): http://t.co/Fd4OgWtVgU...
"The analysis confirms what conservationists have feared: the rapid trend towards extinction – potentially within the next decade – of the forest elephant," said Samantha Strindberg of the Wildlife Conservation Society (WCS), one of 60 scientists on the research team.
There are about 100,000 forest elephants remaining in the forests of central Africa, compared with about 400,000 of the slightly larger savannah elephants. The total elephant population was over 1 million 30 years ago, but has been devastated by poaching driven by the rising demand for ivory ornaments in Asia.