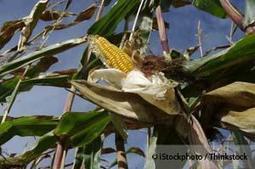 A recent NPR article highlights the frightening effect of monoculture to our food system.
The "faster, bigger, cheaper" approach to food is slowly draining dry our planet's resources and compromising your health. The Earth's soil is depleting at more than 13 percent the rate it can be replaced. We have already lost 75 percent of the world's crop varieties over the last century. Over the past 10 years, we've had 100 million tons of herbicides dumped onto our crops, polluting our soil and streams... And genetically engineered (GE) crops are now speeding up the destructive process by completely altering the composition of soil bacteria in the fields where such crops are grown.
It's imperative to understand that agriculture is a complete 'system' based on inter-related factors, and in order to maintain ecological balance and health, you must understand how that system works as a whole. Any time you change one part of that system, you change the interaction of all the other components, because they work together. It is simply impossible to change just one minor aspect without altering the entire system, and this is in part why GE crops are not a viable alternative.