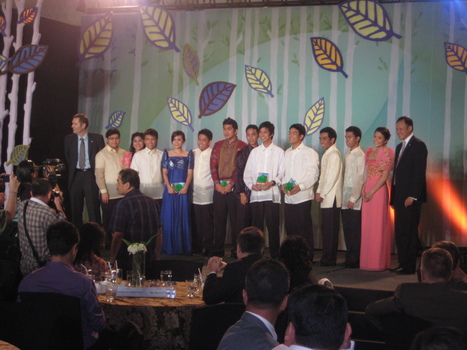 Last August 18, Bayer Philippines and the U.N. Environmental Programme honored its 2011 batch of Young Environmental Awardees in ceremonies held at the Dusit Thani Hotel Ballroom. Four of the awardees will go to Germany to compete with youth delegates from 13 other nations.
Also honored was a young girl who won 1000 euro for a painting she submitted to the international competition. Recognition was also given to a 2010 batch awardee who won cash prize for being one of the Top 3 projects from among the 2010 finalists in Germany.
EDNP Pres. Bert Guevara was present during the occasion to witness this inspiring batch of young people.