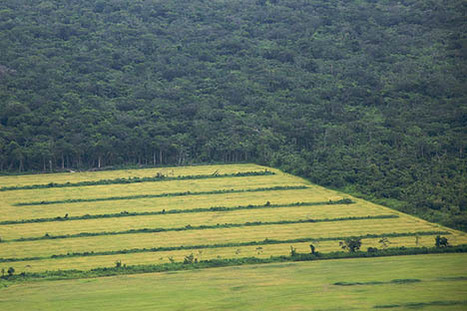 RT @CIFOR_forests: Can forests + agriculture work together to tackle climate change & food insecurity?
With food prices soaring and land available to grow new crops scarce, experts will gather on the side-lines of the U.N. climate summit to debate one of the most pressing issues facing policymakers: Can the world's forests and farms work together to tackle pressing food security challenges and climate change?
Agriculture has often been portrayed as the enemy of forests. Land clearing for crops and cattle ranching is already responsible for 80% of deforestation and 14% of global greenhouse gas emissions. The cost of staples such as wheat and maize may double by 2030, and as multinational conglomerates snap-up large tracts of land for cattle ranching and biofuel production, land available for food crops is increasingly in short supply.