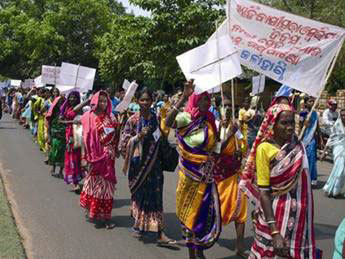 A panel of scientists set up on the orders of the Supreme Court has recommended a 10-year moratorium on field trials of all genetically modified or Bt food crops.
The panel unanimously recommended a moratorium until specific sites for conducting field trials have been designated and certified, and sufficient mechanisms for monitoring the trials put in place. The experts have said that a panel of scientists, qualified in evaluation of the biosafety data of GM crops must be appointed to scrutinise and analyse safety data. They suggest mandatory inclusion of preliminary bio-safety tests prior to field trials, including sub-chronic toxicity in small animals.
Addressing concerns over the impact on health, environment and other social-economic consideration, the panel's interim report called for a moratorium on field trials of herbicide-tolerant crops. The moratorium should be in place until an independent committee of experts and stakeholders "has examined and assessed the potential impact of herbicide tolerant technology and its suitability in the Indian context", the report said.