Scoop.it!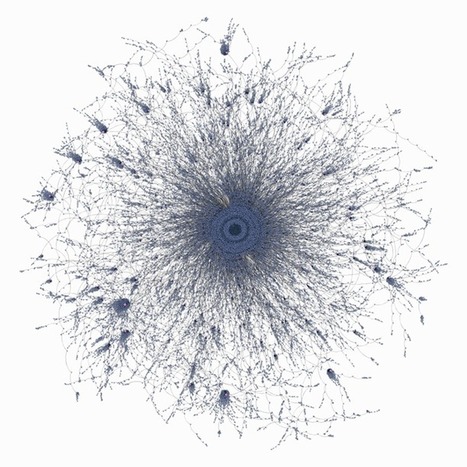 Facebook Data Science wrote a note titled The Anatomy of Large Facebook Cascades. Read the full text here.
luiy's insight:
Ever since Facebook introduced the Share button, users have found it easy to reshare photos and other content they see on Facebook with their friends. In fact, sometimes photos are so widely shared that they generate cascades of tens to hundreds of thousands of reshares. To better understand how these large resharing cascades are generated, we used anonymized data to look in depth at two very popular albeit very different photos from the last year.
On November 6, 2012, shortly after the U.S. presidential election was called in favor of Barack Obama, his official Facebook page posted a photo of him hugging the First Lady, Michelle Obama, with the caption "Four more years." This triggered a cascade of over 600,000 reshares, leading to this becoming the most liked photo on Facebook. Half of these reshares were by users directly following the Obama page, while the other half were users who saw it because of a reshare by another user or Facebook page. We refer to this photo as the Obama Victory Photo (OVP).
A photo doesn't have to be posted by a very popular page in order to trigger a large cascade. On January 17, 2013, a young Norwegian man by the name of Petter Kverneng posted a photo following the format of other "Million Likes" memes (MLM). The essence of this meme is that someone claims that they will have some sought after request granted (usually receiving a pet puppy or kitten) if their photo is liked one million times. In Mr. Kverneng's photo he is shown holding up a sign saying that his friend would have sex with him if the photo gets 1 million likes. The intent was not serious, as Mr. Kverneng later told ABC News: "it started as a joke, and it ended as a joke. Me and Catherine are just friends." Nevertheless, the photo received a million likes in less than a day, producing a cascade of reshares, a subset of which is visualized below.