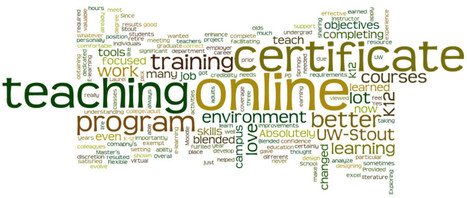 Still a few seats open, Enroll Now!
Improve your online efficiency and teaching effectiveness with hands-on practice using online assessment tools. Sharpen your discussion facilitation and improve student engagement. Understand how to quickly detect, document, and minimize plagiarism in the online classroom. Includes writing strong learning objectives that address higher order thinking, concise rubrics for evaluating achievement of those objectives, and methods for assessing individual and group activities. Experience voice and video technology options that save time grading while increasing the amount of quality feedback. Learn to use blogs and wikis as evidence of learning.
Description
Performance-based assessment, summative and formative feedback methods to assess student learning in the online classroom.
NOTE: You may enroll in this individual course to meet your goals for professional development, license renewal, or to complete graduate credits and transfer to another university.