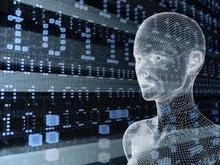 Readers of this Magazine might wonder why Big Data topics are being posted in publication dedicated to E-Learning and Online Teaching. As the shouting you see below indicates, Big Data is already driving big business.
The Horizon 2011 report predicted that Big-Data, AKA learning analytics would be a major development in online learning systems in the near future. They put it at the 4-5 year horizon.
We teach in a computer. However our course managment systems remain a bit old school. We can gather a good deal of data, but there's usually not easy way to understand it. (How about a system that churns out infographics based on outcomes?)
The potential for highly individualized and proactive teaching based on 'big data' is tantalyzing. So, with the future in mind, you'll be seeing articles tagged big-data pop up here from time to time! ~ Dennis
------------
THE WEB IS CREATING MASSIVE AMOUNTS OF DATA EVERY SECOND OF THE DAY. MOORE'S LAW STATES THAT THE AMOUNT OF DIGITAL INFORMATION INCREASES TENFOLD EVERY FIVE YEARS. THE SOCIAL WEB IS ACCELERATING DATA. ACCORDING TO CISCO BY 2013 THE AMOUNT OF TRAFFIC FLOWING OVER THE INTERNET ANNUALLY WILL REACH 667 EXABYTES.

An article in The Economist observed, we are at the point of an "industrial revolution of data," with vast amounts of digital information being created, stored and analyzed. The rise of "big data" has led in turn to an increased demand for tools to both analyze and visualize the information.