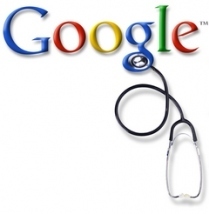 Link to full text article!
Karl Kingsley, Gillian M Galbraith, Matthew Herring, Eva Stowers, Tanis Stewart, Karla V Kingsley (2011)
Why not just Google it? An assessment of information literacy skills in a biomedical science curriculum, BMC Medical Education, Volume: 11, Issue: 1, Publisher: BioMed Central, Pages: 17

The emerging networked technologies comprising the participatory Web, also known as Web 2.0, have profoundly changed the way information is produced, distributed, and consumed. Wikis, blogs, pod casts, video sharing, social networking sites, and other online applications offer innumerable opportunities for user generated content (UGC) and information sharing through what has been called an "architecture of participation". Although these new participatory technologies provide rich opportunities for information sharing, they also pose new challenges for information seekers. Torrents of unfiltered information are uploaded to, and downloaded from, the Internet every day. In addition, users generate, remix, repurpose, store, and then share this digital information. As a result, Web users must continually balance the need for easy to find, readily available, reliable information and to avoid questionable, inaccurate, incomplete or deceptive online information.