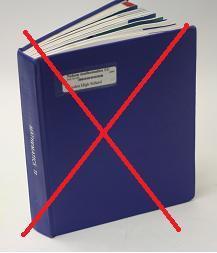 ...in no other education system (that I know of) has there been serious talk about getting rid of paper textbooks entirely. Until now.
Details are still a little sketchy about what this will all look like in practice. The Korean Education & Research Information Service (KERIS) -- essentially the country's national ICT/education agency -- has been piloting a 'digital textbook' project for the past four years. Al Gore's "Our Choice", a digital book distributed as an iPad app that was previewed in a much-talked-about TED talk earlier this year, points to some of the potential in the near future for what 'digital textbooks' may be capable of. While this is still many generations removed from the type of truly 'interactive' book imagined by science fiction writers (like Neal Stepheson famously did in The Diamond Age), the future may be closer than we think -- at least for students in Korea.
What a Korean classroom will look like after the new policy is now a matter of increasing speculation and interest in many quarters. Will digital textbooks simply 'replace' existing textbooks, providing 'jazzier' educational content, but be utilized by students and teachers in much the same way as paper-bound textbooks were in the past? Or will this be part of a more fundamental transformation in the way teaching and learning occurs? These are big questions for which there are no clear answers yet. Widescale introductions of ICTs in education systems are often meant to be spurs to transformation of existing practices -- although in the end, they often end up being used as part of, and thus largely reinforcing, 'traditional' activities and approaches.