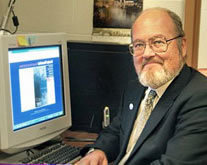 Learn to teach online. Join the UW-Stout E-Learning and Online Teaching Graduate Certificate Program. Find online jobs and careers.
"This is a 'MUST HAVE' course for any trainer that is interested in learning how to teach online.
As a seasoned online learner, this is by far the best online course I have taken. Dennis has a strong virtual presence and has made the course very interactive and relevant to my personal learning, as well as providing high quality, research based content and facilitating thought provoking discussions among the participants. I was always 'in the know' of how I was doing throughout the course due his timely and supportive feedback. For me, this course has set a new standard in online learning!"
~ Jen Hegna, Information Systems Manager
Byron, Minnesota