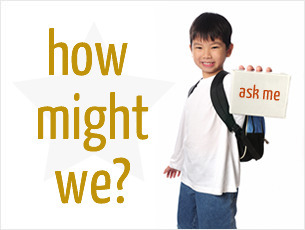 THIS IS "INTO THE DRIVER'S SEAT'S" FIRST PICK OF THE WEEK SELECTION!
Mr. O'Keefe, an educator and deep thinker from Australia, has developed a very interesting challenge around designing new approaches to school. Teams may work on original school designs between now and March 26, 2012.
In connection with the challenge, Mr. O'Keefe developed a free, online course in Udemy to lead participants on an intellectual journey similar to what he has probably taken in recent years.
THE COURSE IS OUTSTANDING; a remarkable collection of outstanding resources and exercises. Don't miss the video collection in Chapter 4-Lecture 11 or the Design Thinking Toolkit for Educators available for download in Chapter 4-Lecture 12. There are just so many outstanding items in this course -- too numerous to mention. The above link takes readers to the course.
The challenge may be found at http://potentiality.reinventingschool.com.au/
Altogether, this is a most impressive piece of work. I can't recommend it highly enough. -JL
Via
Jim Lerman