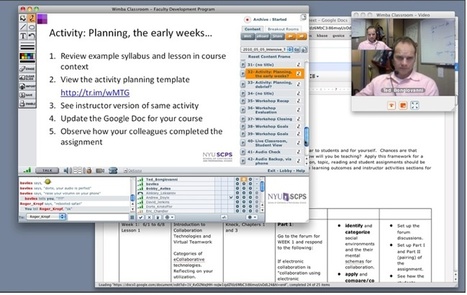 The 10 Biggest Myths About Synchronous Online Teaching (EDUCAUSE Quarterly) | EDUCAUSE: http://t.co/X9WhWaHW...
Key ideas:
Reaching agreement on the convenience of online classes is easy, but arguing in favor of a synchronous learning experience in a virtual classroom is harder.
Debunking the top 10 myths about synchronous online teaching helps refute the arguments against it, while the transformational nature of online teaching can convert skeptics into supporters.
With adequate support for their online efforts, would-be online educators can embark on their own synchronous online teaching adventures — and fly!