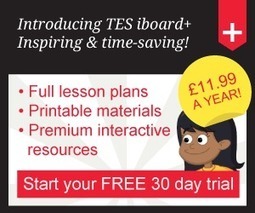 TES iboard+ units - A complete package for a mini-topic with at least a week's worth of lesson plans, interactive resources, texts, images and printables.
Via Diigo: Vicki Davis 22 Sep 12 12:50:55
These are complete mini-topics that are a week's worth of activities and lesson plans on each topic for ages 4-11. This pulls together lesson plans, interactive whiteboard resources, and printables and will be helpful for teachers in a tight or who need to quickly emphasize a topic where they know students have problems.