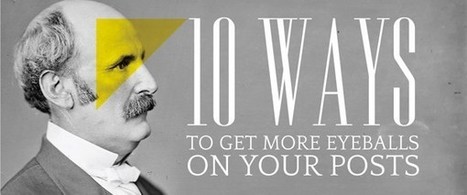 So what can you do to make sure you feel good about every blog post you publish? Well, many things.
Content creators have a lot of control over whether or not their content is seen and shared. There are several variables, like how frequently you post and what SEO methods you're using, that controls how much traction your posts get.
To learn 10 tried-and-true ways to get more eyeballs on your blog posts, check out today's featured infographic from the tech blog Bit Rebels below....
Via
Jeff Domansky