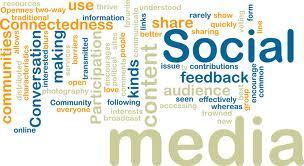 When handling the social media for a client or your company, you need to plan before you post. Prior to the first Facebook post or tweet, follow these five steps to ensure a seamless social media campaign.
1. Study the Social Media Sphere
As with all PR campaigns - Consider whom you're targeting.
2. Create an Editorial Calendar
Building an editorial calendar is time consuming, but crucial to helping you stay organized. Develop a weekly social media schedule.
3. Build Your Profiles
The first thing to take into account when building profiles is to be consistent across all social media platforms.
4. Take Advantage of Technology
There are several sites that help you streamline and simplify your social media campaign - HootSuite is just one example. With this service, you can send content to several platforms, such as Facebook, Twitter and LinkedIn, all at the same time.
5. Conduct a "Soft Launch"
Prior to following anyone on Twitter or "liking" anyone on Facebook, start posting content - at least 50 tweets and 25 FB posts.
Read more at: http://bit.ly/QlwO0b
by Laura Gross
Via
Ivo Nový
,
John van den Brink
,
Robin Martin
,
U-M Human Resource Development
,
Amy Melendez
,
AlGonzalezinfo