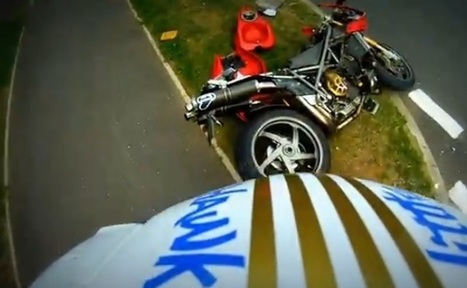 How many of you forgot to put the kick stand in place before leaving?

This guy took his dad's Ducati 996 SPS and turned it into junk after 3 minutes. 5 000 Euro damage? in just 3 minutes? Damn son..
Theoretically the bike doesn't permit that, but, if the switch is old and grumpy, or the wires are cut, or some other kind of a fault, then, you for sure could end up in a shitty situation like this.