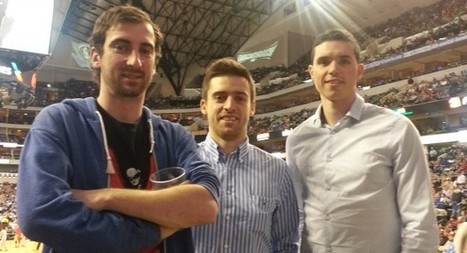 One of the big things that we wanted to do, was cover everything. The one category we were missing was the younger people who didn't have a credit card to get a Spotify account. They are all listening to music on YouTube," said Mr Sliney.

Soundwave, who raised $1.5m (€1.1m) in seed venture capital from Mark Cuban, owner of the Dallas Mavericks basketball team, and ACT Venture Capital, have developed an algorithm that distinguishes what music is being listened to on YouTube.

"It is huge for us. It was the only demographic we were missing."

Soundwave, which has been downloaded by 750,000 people around the world so far, is now in a position to provide companies and users with information on exactly what music is being listened to anywhere in the world in real-time.

This kind of analytics is one of the fastest-growing businesses in the world, with Apple paying $200m (€145m) for Topsy, a company that produces real-time Twitter analytics last week.

Mr O'Driscoll does not dismiss the comparison between Soundwave and Topsy. "Yeah, you could say that. Our ultimate aim is to try stitch all the music players back together. It is very fragmented at the moment." .