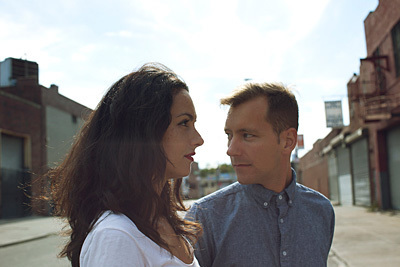 A hidden synagogue in the mountains of Indonesia. A Dutch-style village in the Sri Lankan rainforest. A white separatist enclave in the South African desert. These are just a few of the communities brought to light in Empire, an immersive documentary project that examines the still-unfolding legacy of Dutch colonialism.

Shot in ten countries over four years by project by the Dutch-American filmmaking team Eline Jongsma & Kel O'Neill (aka Jongsma + O'Neill), Empire employs a broad range of storytelling techniques—including nonfiction filmmaking, multi-channel video projection, and experience design—to unearth the contemporary aftershocks of the world's first brush with global capitalism. By turns epic and intimate in its approach, Empire explores the ways in which the conditions of past continue to define our lives in the present.

Empire's installations and interactive videos will be a highlight of the New York Film Festival's Convergence program and will be on display at several venues on the Lincoln Center campus. Viewers are invited to chart their own course through the work, and to draw their own thematic connections as they go.