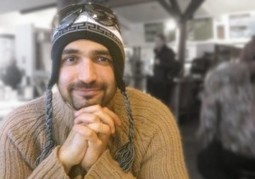 Last month my attention was struck by Pov Hackathon (http://bit.ly/P0j7HL), a very interesting initiative that combines independent producers with software coders.
Among the participants, there was Antonio Kaplan developer of the project StoryCorps Audio Slideshows.
Thanks to his testimony, the writer / producer Amanda Lin Costa on MediaShift explores the topic of transmedia storytelling applied to the documentary.

An article that touches relevant issues highlighting the critical points of new strategies for the construction of a documentary work.