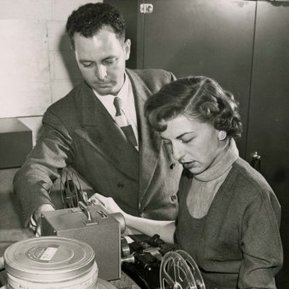 "Most of us have a stuffy view of what a documentary is, but in a world where we increasingly write and post images about ourselves do we need to re-think that idea?"
Radio National has just published the first part of Future Tense the radio program dedicated to the changing nature of the documentary process.
Some interesting excerpts:
Katerina Cizek [Highrise http://bit.ly/S59Ybw]
What the web is teaching us documentary makers and the culture and language of the web is the démocratisation of storytelling and the démocratisation of media in our lives. And so I think the interactivity. That points to in terms of our own transformation or reconsideration of the documentary agenda.
(...) We do not start by setting the terms of the technological project, that comes later.
Nick Doherty, managing editor Television Online, Australian public broadcaster SBS:
I think it is really an education process to try and explain to producers why a project might be right for the web or, by the same token, it might be right for television or, as we say, it might be right for both, cross-platform.
Ingrid Kopp: I think a lot of the innovation is actually happening outside of what we may have traditionally thought of as independent film people.
Transcript available.