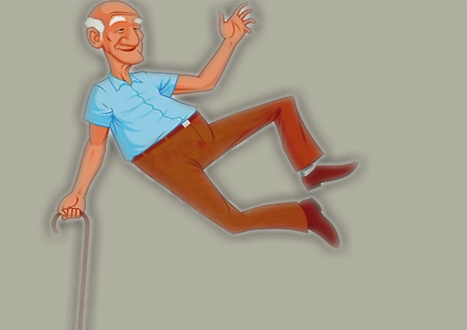 Growing older and stay healthy is possible, but is not easy. Habits and routines to slowdown the aging effects.
Eat foods containing antioxidants. Antioxidants are directly related to longer life, as research has shown. They help your body to remove the waste, or free-radicals, that are a byproduct of your body when converting food and oxygen into energy. In opposite way, sugar has a negative effect on all aspects of our health, but most importantly, it can reduce lifespan. Sugar will significantly reduce your lifespan, and it is a direct cause of growing older. Eat foods rich in fiber. This will stop toxins from gathering throughout your digestive system. Fiber assists your body in removing bad cholesterol and can help stabilize blood sugars throughout the day by slowing down the digestion process. Foods high in fiber are like a tonic for your whole digestive system. To prevent heart disease, eat less red meat and more fish. Eating meat can result in heart disease as it clogs your arteries' lining. Fish, on the other hand, breaks up the cholesterol, so it is a great addition to your diet. Always eat fruits and vegetables and try to get rid of foods high in fat and cholesterol. The more nutritiously you eat, the more gracefully you age. Eating a healthy diet makes you feel better, look better and builds good habits to last the rest of your life. Following this eating plan will help you get abundant nutrients for optimal health.
Exercise is a critical part of the getting older process. Walking is the simplest exercise in the world, but still highly beneficial. By staying active, you will not only keep your body healthy, you will also help keep your mind fit, which will make you feel and appear more youthful. Find a gym or community center with an available pool if you enjoy being in the water. Perform some simple stretching exercises while you're at home. If you do activities that you enjoy that incorporate exercise that would be great.
Put the word HAPPINESS at the top of your list of priorities. You should exude happiness wherever you go. When you make someone's day better, you automatically make yourself feel better as well. Happiness is free and by spreading it around, it will eventually come back to you!
Keeps your mind working. The elderly are often looked up to for wisdom, so don't ever stop educating yourself. Taking a course through your local college or filling out a crossword puzzle can exercise your mind, and make you feel great. It is important to keep your mind and body as healthy as you can to ensure that you are able to have as enjoyable of a life as possible.
Sleep is very important for the body, so make sure you get enough each day. The amount your body really needs is probably between seven and nine hours a night. Sleep deprivation is linked with many different health conditions, including cardiovascular disease and depression. Getting plenty of sleep, at least 8 hours per night, can actually reduce signs of aging. During sleep the body not only rests, but also regenerates itself. Although some people need more or less sleep, the majority of people require eight hours of sleep.
Speak with your doctor about anti-aging supplements that can work for you. Ask about his recommendations on anti-inflammatory medicines, antioxidants and daily vitamins for you. The benefits from these are that they allow you to be more active, and if you do have aging issues, you'll have less down time. Make sure you incorporate this task into your daily plan. Have a list of any medications you take with you at all times. You should do this, especially if you fill prescriptions at different places. Present this list to your pharmacist; he or she can check to ensure that you are not at risk for drug interactions. Keep a good record of your medical history. If you see another doctor or visit a specialist, it's helpful to have your own set of records to show them.