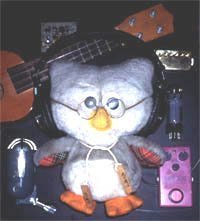 Guitar and bass wirings modifications for Players & Builders...
The most incredible passive guitar wiring modifications in the whole web.
If you have dreamed of out of phase neck pickup with tapped north pole bridge split humbucker in serial with the middle one with a 1000pf capacitor, you will find the wiring shematics here, and of course you will keep the standard switching configuration without drilling your guitar.
I'm breathless.