Scoop.it!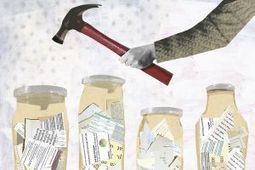 The current academic publishing system is prettied-up extortion. He defied it, and the rest of us should too.
Smithstorian's insight:
NOTE: Be sure to read the lively discussion in the COMMENTS section below the article. Also, The Chronicle says that even though the "Premium Content" key shows in the top of the article it should be open and available to all so if it isn't just write to them for access (this came out in the comments).
The suicide of the Internet wunderkind Aaron Swartz has given rise to a great deal of discussion, much of it centered on whether the penalty sought against him by the prosecutor was proportional to his "crime."
The consensus so far has been that Swartz did something wrong by accessing and releasing millions of academic papers from the JSTOR archive. But perhaps it is time to ask whether Swartz did in fact act wrongly. We might entertain the possibility that Swartz's act of civil disobedience was an attempt to help rectify a harm that began long ago. Perhaps he was not only justified in his actions but morally impelled to act as he did. Moreover, we too might be morally impelled to take action.
To put it bluntly, the current state of academic publishing is the result of a series of strong-arm tactics enabling publishers to pry copyrights from authors, and then charge exorbitant fees to university libraries for access to that work. The publishers have inverted their role as disseminators of knowledge and become bottlers of knowledge, releasing it exclusively to the highest bidders. Swartz simply decided it was time to take action.