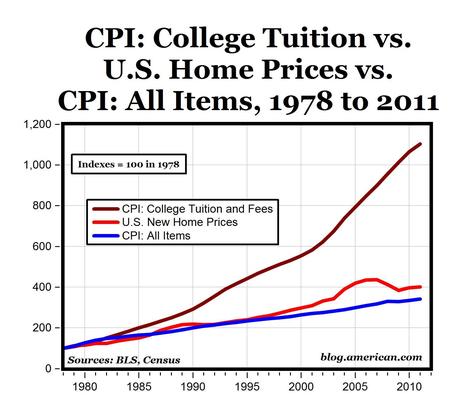 EI's Michael Barone wrote recently about the higher education bubble, which could also described as a "low-interest education loan bubble" to reflect the government's role in subsidizing higher education, similar to its role in subsidizing homeownership.

The topic has been receiving a lot of attention lately, and there is even now a Wikipedia listing for "higher education bubble."

That attention is timely and well-deserved because the higher education bubble is following the same unsustainable path of the 1990s tech bubble and the more recent housing bubble. And like those previous bubbles, Barone and others are predicting that the higher education bubble is about to burst (see commentary from Instapundit blogger Glenn Reynolds and PayPal co-founder Peter Thiel).