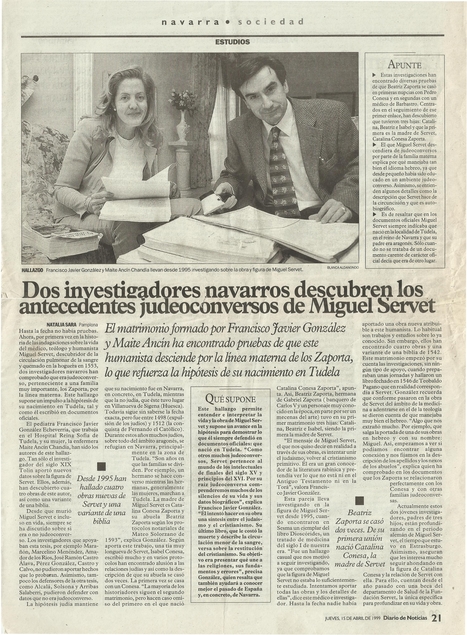 New on the notarial protocol of Beatriz Conesa, aunt of Michael, found by González Echeverria that demonstrates for the first time the Jewish converso origin of Michael.
Explanation on how the grandmother of Michael, Beatriz Zaporta, is the mother of both Beatriz Conesa and Catalina Conesa (mother of Michael Servetus). Beatriz Zaporta was the sister of the famous Jewish-Converso merchant Gabriel Zaporta.
For the first time this is stated in a referred and graphically reproduced official document.