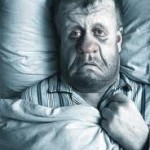 Symptoms of Flu. Caring For Someone Who Has The Flu.
All types of flu can cause:
Fever* or feeling feverish/chills
Coughing and/or sore throat
Runny or stuffy nose
Headaches and/or body aches
Chills
Fatigue
Some people may have vomiting and diarrhea, though this is more common in children than adults.
* It's important to note that not everyone with flu will have a fever.