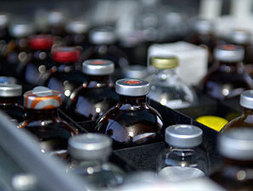 California has become the latest state to enact medication reforms developed by the Racing Medication and Testing Consortium and adopted as model rules by the Association of Racing Commissioners International.
California is the 10th state to formally agree to adoption of the national controlled medication schedule and the first state outside of the Mid-Atlantic and Northeast regions.
The medication schedule was unanimously approved at the Nov. 21 regular monthly meeting of the California Horse Racing Board. The amendment to CHRB Rule 1844 revises the acceptable levels of authorized medications and revises the list of approved substances in accordance with the model rules developed by the RMTC and the RCI. The CHRB approval sets in motion a 45-day comment period and legal review before the reforms become law.