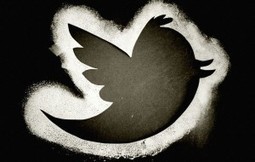 There were unconfirmed reports of Twitter partnering with a New York-based startup called Fancy—where Jack Dorsey is an investor—and there was something about Twitter using Stripe for payments. These reports are also still unconfirmed, but they have been picked up by mainstream media.
Twitter has been in the spotlight after their first quarterly report as a public company (as we reported here), so one can take the company's lack of denial as a reasonable indication there might be some truth to these reports.
Something was going on here, but what? This seems like an incredible stretch for a firm that's currently known as the leader in real-time news; tracking celebrities, politics and stocks all make sense on Twitter, but buying shoes? Really?
Via
Brian Yanish - MarketingHits.com