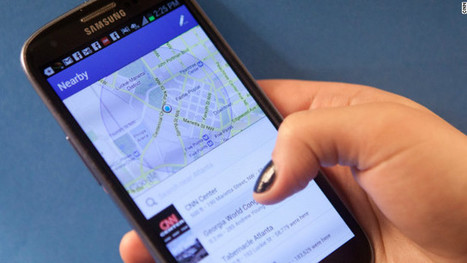 Facebook may be working on an app that will let your friends, or even complete strangers, know where you are at all times.
How Facebook might use app
Facebook-owned Glancee was somewhat more limited, pinging users when people already in their other social networks, such as Facebook, Twitter or LinkedIn, are around. But for the folks from Mark Zuckerberg's company, such an app could have another payoff. Literally.
It would provide Facebook with reams of new data about not just where its users frequently go, but where they are right now.
Facebook said it doesn't sell its data to advertisers. But it definitely leverages the data to help those advertisers target potential customers. It's not hard to envision ads showing up letting users know that there's a 2-for-1 drink special right around the corner, or that the restaurant next door has the best burger in town.