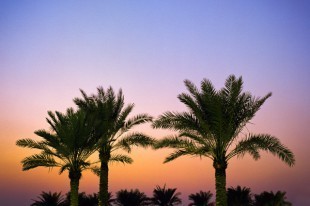 DOHA, Qatar — Mohammed el-Haddad knows there is a larger dialogue in the United States and the U.K. about data journalism, hacker journalism, or whatever the term may be. He knows it's an emerging career track in newsrooms.
Al Jazeera English — despite its vast array of interactive graphics and webpages featuring deep exploration of Syria, Iran, and the like — has only one bona fide, title-in-name interactive journalist on staff, and that's el-Haddad. But the collaboration I saw among AJE staff to produce interactives suggests Claire Miller is dead on to suggest you don't have to expend a lot of resources to do good work.
Still, it kind of blew my mind when I visited the newsroom recently to see so few people specifically devoted to interactives. This was Al Jazeera English. An original host of the Knight-Mozilla News Technology Partnership, now OpenNews. Home of Creative Commons-licensed news and a Drupal-powered content-management system. An organization committed to the idea of applying open source in the newsroom. But AJE's approach to hacker journalism is one that other newsrooms, perhaps thinly staffed in this area, might follow.
Via
Sakulsri Srisaracam