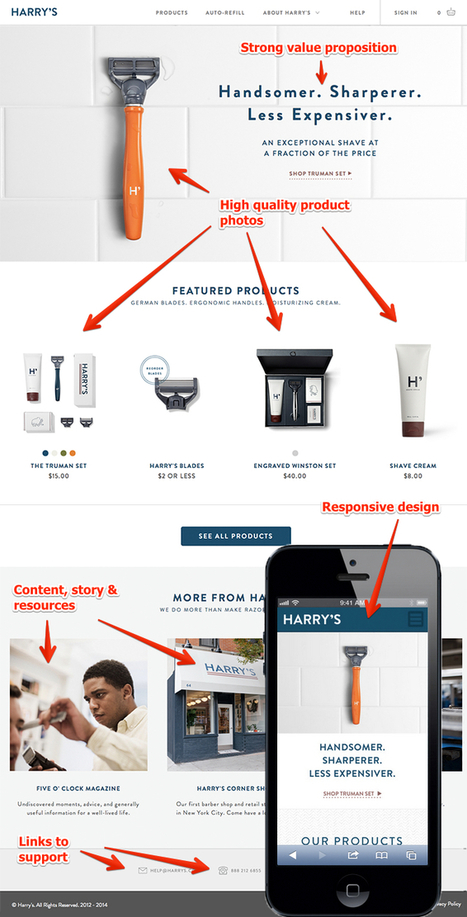 How do you get more sales and repeat customers for your ecommerce business?
That's the number one question most online store owners want answered. Most of the time, it comes down to making small improvements and optimizations to your site over time.
But where do you start?
To give you some ideas and inspiration, we decided to take a look at Harry's, a 12-month old ecommerce business powered by $122.5M in venture capital funding. Harry's sells razors and grooming products for men and was founded by Jeffrey Raider and Andy Katz-Mayfield. Raider was one of the cofounders behind Warby Parker, the popular ecommerce service for eyeglasses founded in 2010 and currently rumored to be valued at around $500 million.
Surely with all that money and experience they must be doing something right.
Let's find out :)